Dear Subscriber,
October and Halloween are creeping up on us again. As a lot of my fiction contains controversial elements such as the macabre, murder, erotica, and seduction, perhaps one should be aware that Halloween has always contained various levels of frightening and lurid content, depending upon the culture in which you happen to be residing. For example, across the border from California is Mexico. In this culture, they don't mince words at all. It's the "Day of the Dead" (Día de Muertos or Día de los Muertos) a holiday traditionally celebrated on November 1 and 2, though other days, such as October 31 or November 6, may be included depending upon the locality.
In the cultures that have attempted to "tame down" the horror elements, such as the United States, there are varying degrees of horrific content, as many children under the age of twelve participate with "Trick or Treat" cultural practices. This is well and good, but adults still enjoy a good fright, and those real aficionados, like me, understand that the Romantic Movement of the Victorian Era spawned erotica and horrific elements together. Want to find out just how much erotica was present? Read the original Bram Stoker in Dracula, which is now free at Project Gutenberg. The erotic content in that horror novel is enough to curl most whiskers on most readers of the Nineteenth Century, when censorship wasn't as strict as it is in 2023. So, it might take the hair off a 2023 reader's head!
As noted in the last newsletter, you're all invited to my fellow veteran and author, Sara Crocoll Smith's shindig on October 6 praising our fave man about town, Edgar Allan Poe, who was also a distinguished veteran, despite the libelous lies perpetrated by his enemy, and publisher, Rufus Griswold.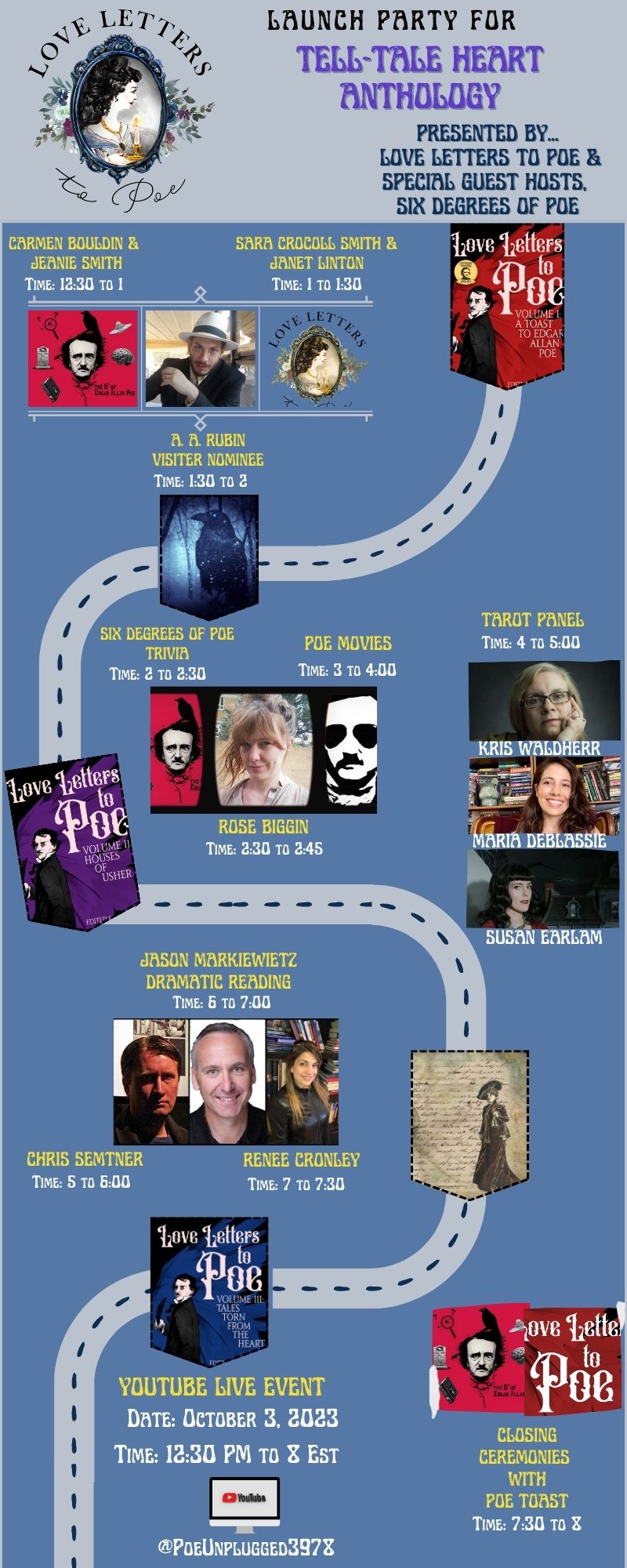 Thanks for the read, and keep up the great week. It's "hump day."
James Musgrave
San Diego, CA