Dear Subscriber,
Yes, "Cozy Mystery" is actually a misnomer for the second mystery in my Portia of the Pacific series, The Spiritualist Murders. Not that it's downright morbid and/or graphically violent. It isn't. But the premise is rather blood-curdling, especially if you're a wealthy husband in the Nineteenth Century. "A strange man, with mesmerizing powers, is using his mind control power to force wealthy women to murder their husbands." The reasons "why" and "how," of course, are left for you do discover along with my female sleuth, attorney and detective Marjorie Taylor Greene (whoops, wrong sleuth!). I mean, Clara Shortridge Foltz (also based on an historical character of a different type).
If you enjoy that mystery concerning the topic of Spiritualism and women's rights, then try my short story, Medium Summer for free on my Google Docs (use Tools and translate for other languages). As with the novel, my story also hints at gay rights during the Nineteenth Century, which have seem to returned to limelight in the United States and other countries recently, as well the age-old issue of the dehumanization and demonizing of women in general.
---
I would like to give a shout out to a young fellow horror author, Madison Estes, who has a cool YouTube channel wherein she posts her fantastic reviews of films and books, mostly in the thriller and horror genres.
I recently did my own review of a film, using my sarcastic (perhaps irritating?) wit, and she was the impetus for my review:
Watched No Exit upon the recommendation of author and fellow horror writing friend, Madison Estes and her cool vlog on YouTube. I must say, despite the rip-off title from the existential play by Jean-Paul Sartre, I enjoyed the fu*k out of it, mostly.
Why? Because I am also a recovered (recovering–we can never agree on this in the "Programs") addict. So, I completely empathized with the main character, whose name is too complex right now for me to remember it. This is why I usually use simpler names for my characters, by the way (like "Mia Mountjoy").
Be that as it may, the power of the film is it's existentially aware attention to the small details, which my friend, Madison Estes, the "Mad Hatter" (she likes when I call her that, plus, she begins to scratch her side with her feet and loll her tongue out) points out in her superb review of several thrillers in her episode she's viewed.
Trust me. You don't want to watch me do this. My face looks like the cookies that your mom left in to bake too long. Even when I wear my "Shit Show Supervisor" hat.
The movie kept me hanging by the seat of my pants (my pants already hang, so it's quite a stretch!) until the grand and very twisty denouement. I like to throw fancy-schmaltzy literary terms in there because I used to be a college professor, so I want the intelligentsia (like Madison) to still think I'm cool.
Anyhoo, I give "No Exit" a hair-raising 88 and not the paltry three stars that this place at IMDb (sounds like A.I. to me) gives it.
Catch Madison's reviews, also. She writes very cool horror that doesn't "hold back anything," if you get my drift. And I am pretty drifty myself!
---
My next horror story being published The Home of Guiding Hands, which will appear in the fourth edition of the British Anthology Dark Tales, edited by Dorothy Davies. It's based on a true story about a Nurse's Assistant who molests his patients, but who has met his match when he meets my female protagonist. Read it before it comes out on my Google Doc.
Once again, thanks for the read, and you can now donate (with benefits) to my Patreon account to help keep these blog posts coming (scroll to the bottom of the post).
Written by a 100% human being, with no A.I. assistance. I can't speak for Madison, She might be one of the luscious robots from Ex Machina, for all I know.
My fans are pleading with me to do a "Shit Show Supervisor" vlog, wearing my cap. You know, the usual. Inspirational poems, horror stories, alliteration sample phrases from the "best of Pornhub." The usual attention-grabbing bullshit for the masses. I doubt it unless you trample me with purchases of my wares.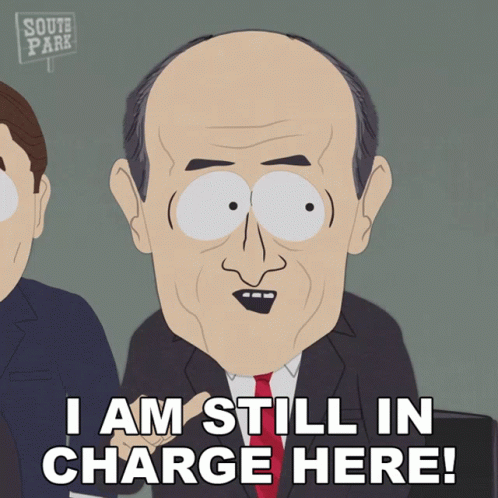 Kind Regards
James Musgrave